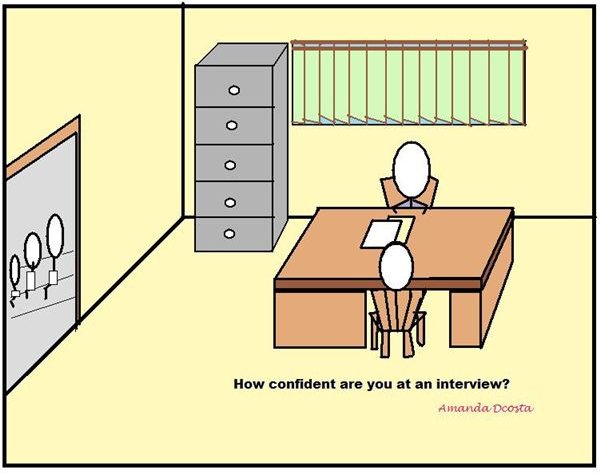 I am not writing a very detailed article about it as many authentic, good materials are already available. I am reproducing them here.
BAYT, a leading job portal in middle east cite following five reasons:
1. Poor preparation
2. Displaying a negative attitude
3. Lack of enthusiasm in the company
4. Vague, coined or dishonest answers
5. Lack of clarity on personal USPs
I do not know how other recruitment manager's
questionnaires
and assessment method. In my career with a leading retail brand as an HR, the MD of the company as well as I used to take panel interview and we used to throw open questions and let them speak more. I agree to these points. Once, we were hiring for head accounts and with my limited knowledge of accounts and taxation, I "grilled" the candidate and he was sweating heavily (poor preparation).
You may read the whole article at:
The leading business and career magazine forbes cite 7 reason to fail in a job interview.
They are:
Bad manners
Lack of knowledge about the company
Do not ask appropriate questions, see below image, hilarious !


Often lie
Failed to impress interviewer
Talking negative about ex-boss/ too positive (then why to chnage the job)
Not doing enough study about the job interview and whether it is something you wanted to do
So I agree to these points too. There are various example. In one example of bad manners, it was my early career in HR and was handling a leading Indian organisation as an account and their recruitment. I sent a candidate for accounts manager position. In screening he was good, good in communication, good experience and had the required skill set. However, even before interview, he got rejected. Reason was very simple- when he went to interview at client site- he leaned in reception counter in such a manner that front desk did not like it. Similarly, I have many examples to cite.
You may read the article of forbes in details at:
Here is another website NCMA. It cites following reason
1. Talking Down to the Receptionist (see my example above)
2. Show no Interest in the Interviewer
3. Clearly Demonstrate That You Know More Than the Interviewer
4. Rest on Your Laurels
5. Don't Prepare Answers to Commonly Asked Interview Questions
You may read complete article as follows
I hope you will love this article too.
Read my independence day article at