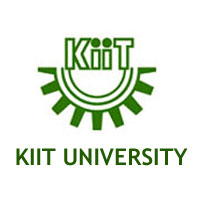 When my friend from HR fraternity Ashish Gakrey (founder, HR Shapers , a group of more than 1000 HR professional across India, middle east and UK who interacts daily on various aspect of HR and a purely not for profit association) invited me to one of the corporate event of KIIT University, I was reluctant. KIIT is a private university in Odisha and it has another arm called KISS. I have seen so many scams of private universities and warned my readers about them time to time. I was so reluctant, I refused to believe except few, other private universities are purely here to run degree scam and to make money.
Still, I accepted invitation and went to the event. It was a good decision. If I would have not been there, possibly I would not have written this article. It is unlikely that I will write positive about a private university (yes, I believe few private universities are there bringing private changes such as Azim Premji University, Shiv Nadar University, TISS, TIFR to name few,but largely private universities are run by mafia and corrupt politicians such as Amity, Techno Global, Manav Bharati, CMJ, EIILM, MGU Shillong, Sikkim Manipal, CV Raman, Bhagwant, Jaipur National, Jodhpur National etc.
What I learned about KIIT, KISS and its founder Prof. Achyuta Samanta
Today, when most of the private and deemed universities are making money, it was highly surprised to know the Dr. achyuta Samanta, who started KIIT with mere 5000 Rs few decades back, now actually provides free education from KG to PG. Wow!
Not only this, the course of KIIT is comparable to a non subsidized course in engineering and medicine in India.
When I met him, it started with a humility, a simple man, with smile like this photo and he went ahead to explain his stories. It was so fascinating.
Before being invited to KIIT event, I was not even aware about Dr. Achyuta Samanta.While writing this article, I also scanned web to search any negative or positive news about Dr. Samanta and came across a Mumbai Mirror news (the newspaper which I consider as a trash), but found a good article from Suhel Sheth. I completely agree to Suhel Sheth when he says that Dr. Achyuta Samanta deserves Bharat Ratna more than Rajiv Gandhi after knowing about him.
KISS has helped Odisha and neighboring tribal a lot by providing completely free education. Major of the funding come through donations from corporate, individual donors and for profit organisation KIIT. The burden is such that KISS/ KIIT is still in the shortage of Rs. 400 crore due to its initiative to provide free education to tribal children in KISS.
Today, when many private universities are hungry for money and selling inferior degrees through agents, degree in 3 months, online easy degree violating norms, I did not find KIIT involve in such rackets.
KIIT offers various courses in engineering, technology, medicine, nursing, management, law , communication and research.
Here is the partial list:
KIIT international schools
Admission process: Admission is based on the national level entrance examination conducted over 120 centres across India.
Then I met Rajan Pradhan and Prof. Manoj Aiyer at my office. It was a very pleasant and a fruitful meeting. They were so passionate about the work they are doing and so committed to build KIIT as a brand, its blown me away. Prof. Manoj Aiyer also shared conditions of the tribal people and how their free education at KISS actually helping them from government machinery's atrocities, how parents want to enroll their children to KISS, so they can actually save their lives and how KISS has prevented them to be a naxalite. For me, the whole KIIT, KISS and Prof. achyuta Samanta is an angel's hand and a true social reformer. How many of us can really do that?
How are they focusing to create KIIT and KISS brand?
Their activity actually reminds me of Vinoba Bhave, who approached landlord so they could donate their land and same could be used for landless people. Prof. Manoj Aiyer, Rajan Pradhan and one more lady (sorry, I forgot her name) were meeting corporate, explaining them infrastructure and facilities at KIIT and KISS, inviting them to campus so they can actually see and experience and can recruit people from campus. These all are excellent initiative. Yes, brand building is a long process. They want many mentors to visit KIIT and KISS, even if it costs them thats fine. How many institutes really do that? Many institutes canvass and falsify data by preventing students from appearing for interviews, by taking wrong credit, through misleading data and ranking, but I did not find KIIT and KISS anywhere there.
What scope do we have as a corporate?
Specially my friends from HR fraternity and those from FMCG sector, social sector, social business sector and rural marketing product, for them it is an opportunity to visit both KIIT and KISS campus. They must visit the campus and be mentor for these people. They must recruit at least 2 students from each KIIT and KISS. This will help them to build brand and continue their services to serve the needy tribal children. Economic empowerment can happen only through education and skill building. Dr. achyuta Samanta is doing it in right way.
In case if you want to meet Dr. Manoj Aiyer and get in touch to contribute in their noble cause, please contact them at:
School of Management-KIIT University
Campus-7, Patia, Bhubaneswar-751024
How you can contribute as an individual?
You may donate to KIIT/ KISS and this will really help. Even if we 1 lakh working people adopt each tribal children, that can be of great help. Let us join hand together.There are more than 50000 tribal children in waiting list.
Rajan Pradhan can be reached at:
http://www.achyutasamanta.com/
https://en.wikipedia.org/wiki/Achyuta_Samanta
http://www.businessdigestmagazine.org/index.php/education/item/1110-dr-achyuta-samanta-the-miracle-man-blessed-by-the-god
http://www.mumbaimirror.com/columns/columnists/suhel-seth/Why-India-doesnt-know-Achyuta-Samanta/articleshow/46566323.cms
http://www.ndtv.com/video/player/events/dr-achyuta-samanta-man-on-a-mission/48989
https://www.youtube.com/watch?v=E2SOy1pxnbk
Disclaimer: This article is written in good faith on the basis of personal experience and on the basis of available materials. Before entering into any transaction, individual should apply their own mind. This is not a advertorial or promotional feature. This is not an paid article either.
Sorry for a long gap. Due to various commitment, unable to contribute regularly.
Govind
Mumbai
October 04, 2015